Sale!
Dualtron Eagle Pro Electric Scooter
199 in stock
FREE SHIPPING !
Satisfaction Guaranteed
No Hassle Refunds
Secure Payments

Exclusive VORO Dualtron Membership
We already own the largest after-sales video support library in the electric scooter industry, and we plan to develop the most comprehensive Dualtron tutorials as well. Plus, you'll have modification tutorial videos so you can DIY if you want. Ask us anytime, and we'll film tutorials based on your needs!

World's Longest Dualtron Warranty
When you purchase a Dualtron, you deserve amazing coverage. Spending $1,000-$5,000 and only getting 6 months of warranty does not make any sense at all. We protect your purchase for a 1 year period. Check out our warranty policy here.

Dedicated Dualtron Customer Support
Instead of talking to different customer service reps any time you reach out, you get a dedicated person that's Dualtron knowledgable, and knows any issues you might have had because you've already talked about it. One person for all your scooter solutions.

Lifetime Discount On Accessories & Spares
As you might already know, no one — even us — gives discount codes for accessories and spare parts. Exclusive for customers that purchase Dualtron electric scooters, you'll get a 10% discount code for all Dualtron accessories and spare parts… for life!

Professional Modifications with VORO
Want a Pro? Our professional technicians can do the modifications for you at our locations. The Best Part? Unlike with most other electric scooter warranties, modifications that we recommend do not void your warranty!
Got a question about warranty, shipping or anything at all? 
WATCH US UNBOX & SETUP THE DUALTRON EAGLE
There is no need to teach an eagle how to fly.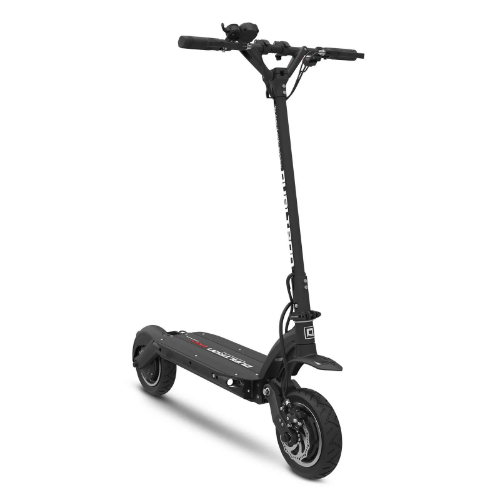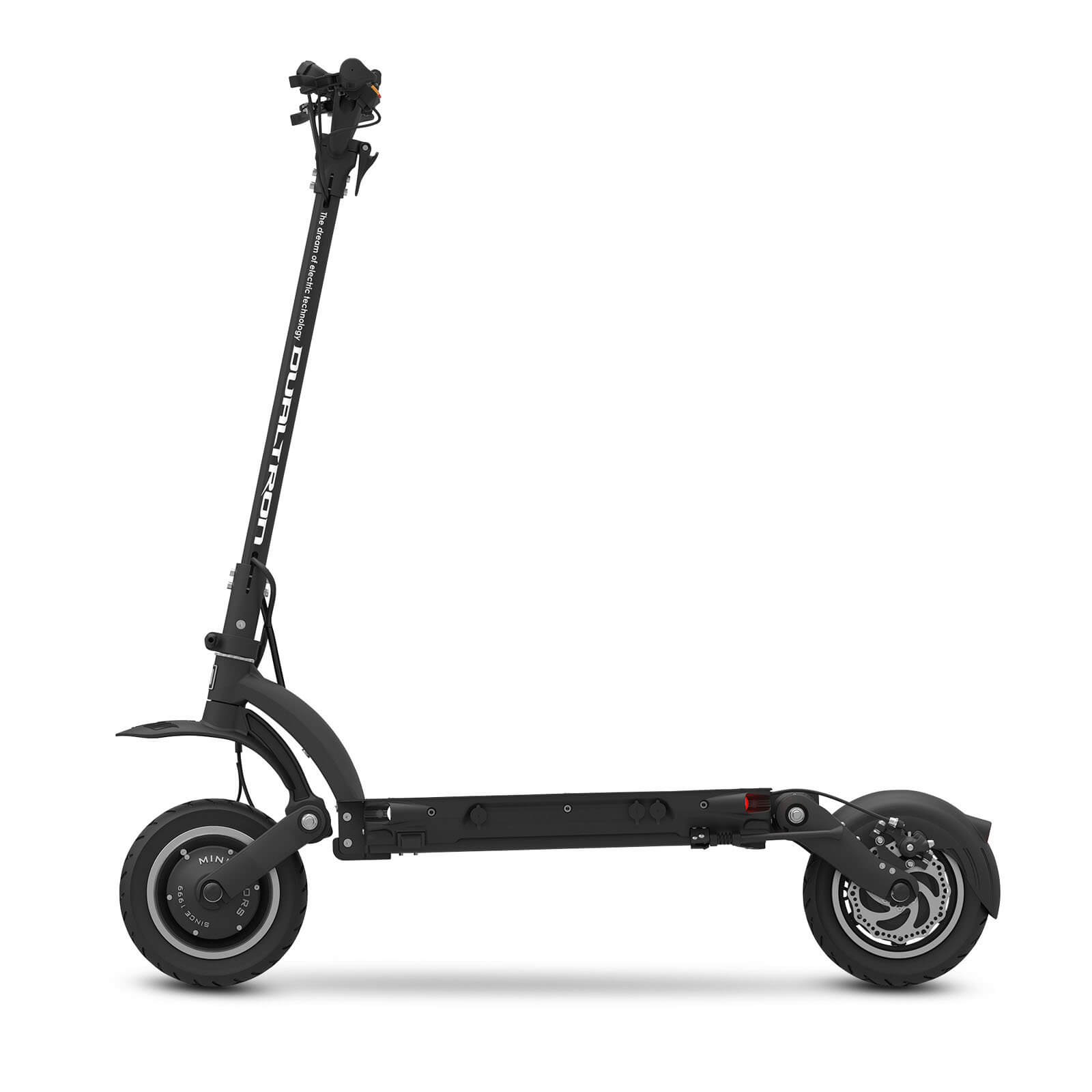 Strong and Sturdy like an Eagle
The elegant yet well-designed Eagle Pro's frame is one of the sturdiest frame you can have on an electric scooter. With a well-protected deck and a frame made from aluminium alloy and a steel shaft, you can now feel confident to fly your way into extreme performance.
Smooth Acceleration and Power
1,2, take off!
The Eagle goes from 0 to 19.8 mph (32 km/h) in 3.9 seconds, to ~24.8 mph (40 km/h) in 5.4 seconds, and to ~29.8 mph (48 km/h) in 7.1 seconds.
With such power, hill climbing will no longer be an issue. The Eagle Pro can climb up to 25 degrees, depending on riders' weight, road conditions and other factors.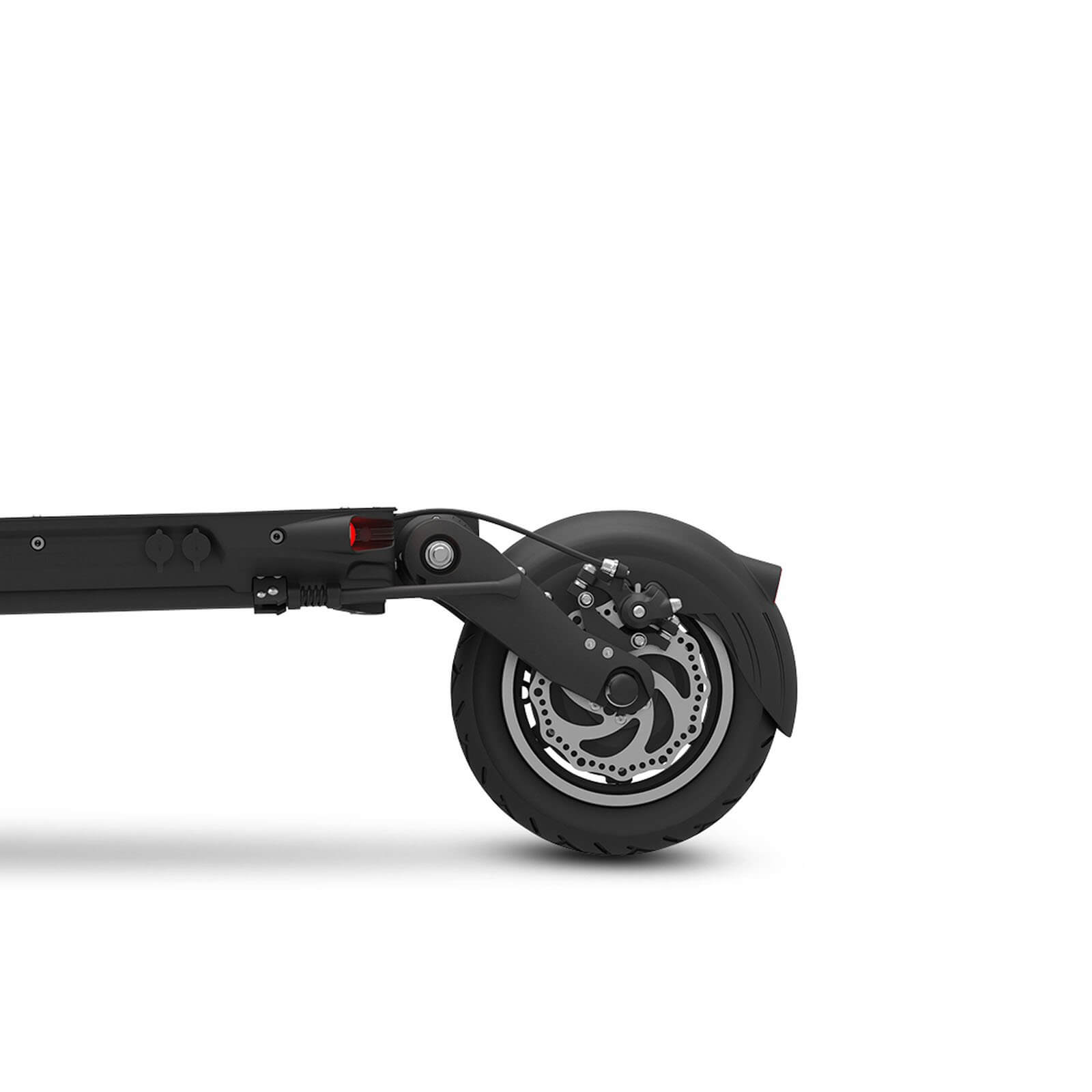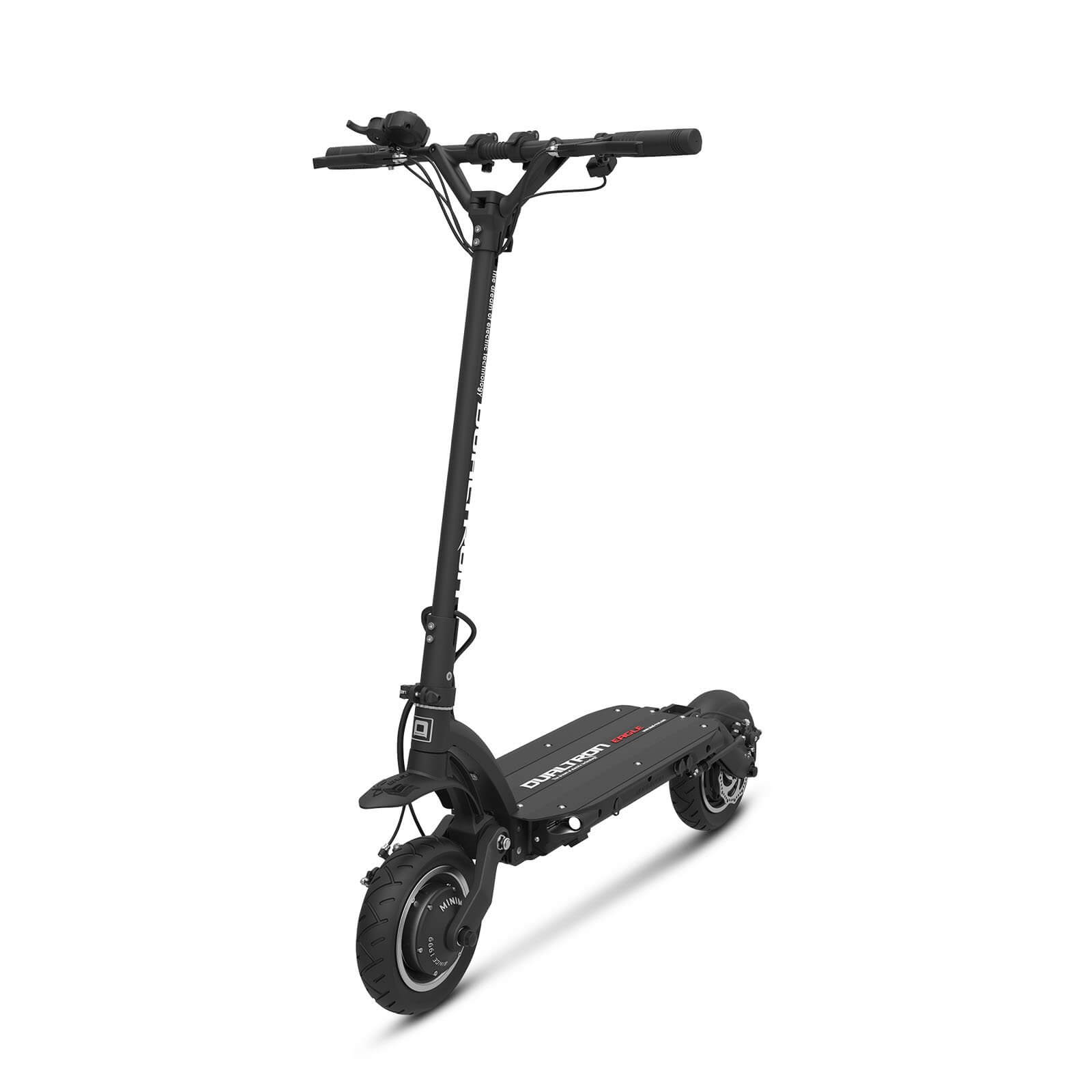 With a top speed of about 43 mph (69 km/h), the Dualtron Eagle Pro has exeptional speed and features for a 60V electric scooter, and will keep you up to speed with most of the traffic.
Besides speed, you need to fly far as well. The Eagle Pro can go up to 47 miles (~75 km) in a single charge.
Why The Eagle Pro Is Great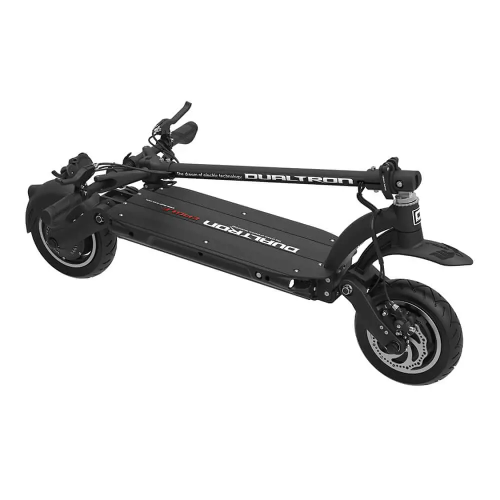 Eagle Pro comes with front and rear disc brakes as well as Electronic Anti-lock Braking System (eABS) which gives your better control over your brakes and reduce chances of skidding during emergency brakes.
Equipped with front and rear button lights, and an awesome lighting down the middle of the stem, you can show off your ride even in the middle of the night.
The adjustable suspension is one of the strongest points of the Dualtron Eagle Pro. With its rubber suspension, it gets tougher and stronger as your terrain gets rougher, and this is also easily adjustable based on your own preferences and liking.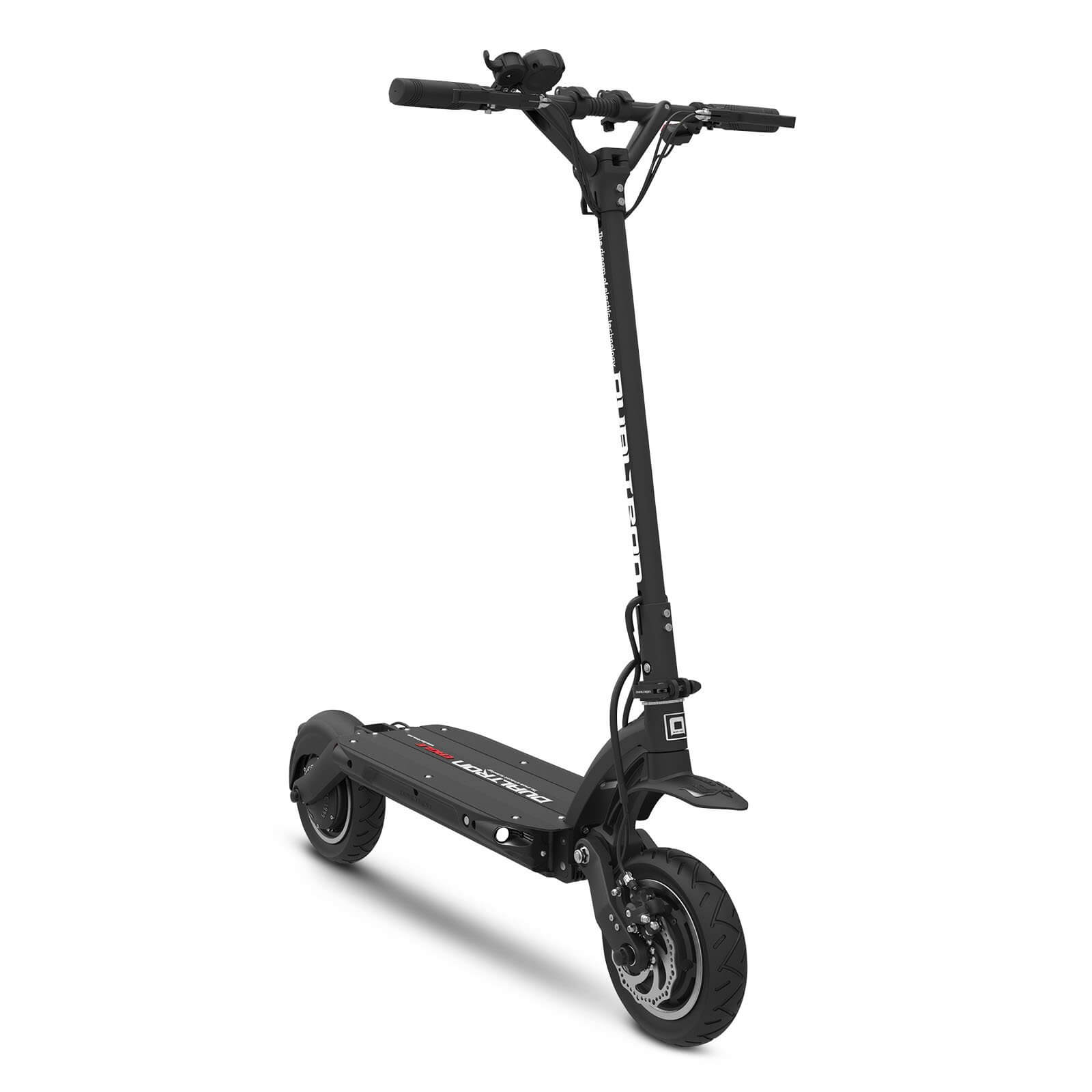 Experience a scooter that's easy to control and is an excellent entry into Dualtron scooters. You will be able to be in control and enjoy your ride from the very first minute!
Dimensions of the Eagle Pro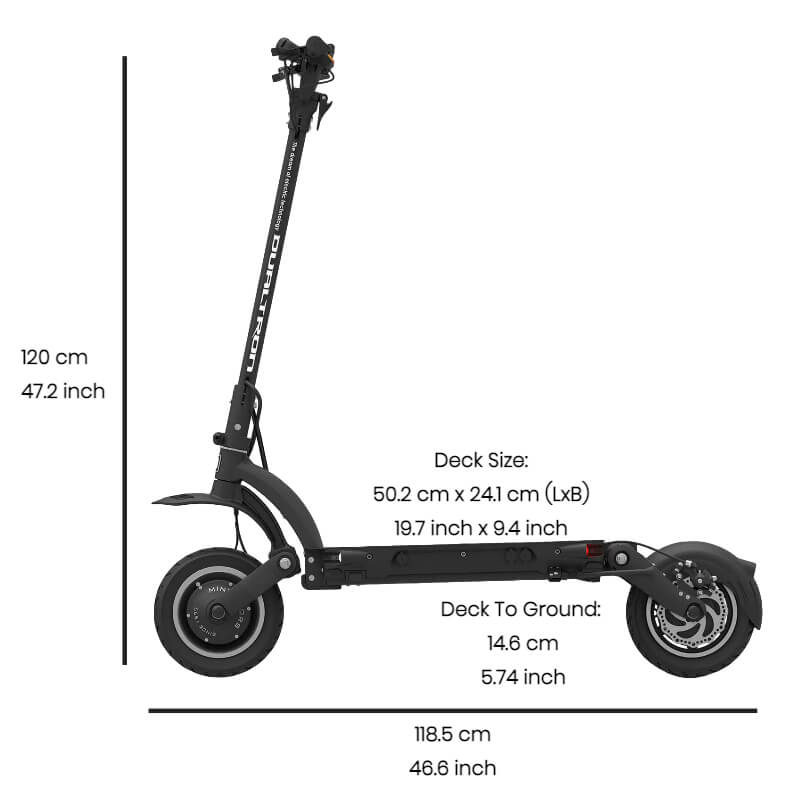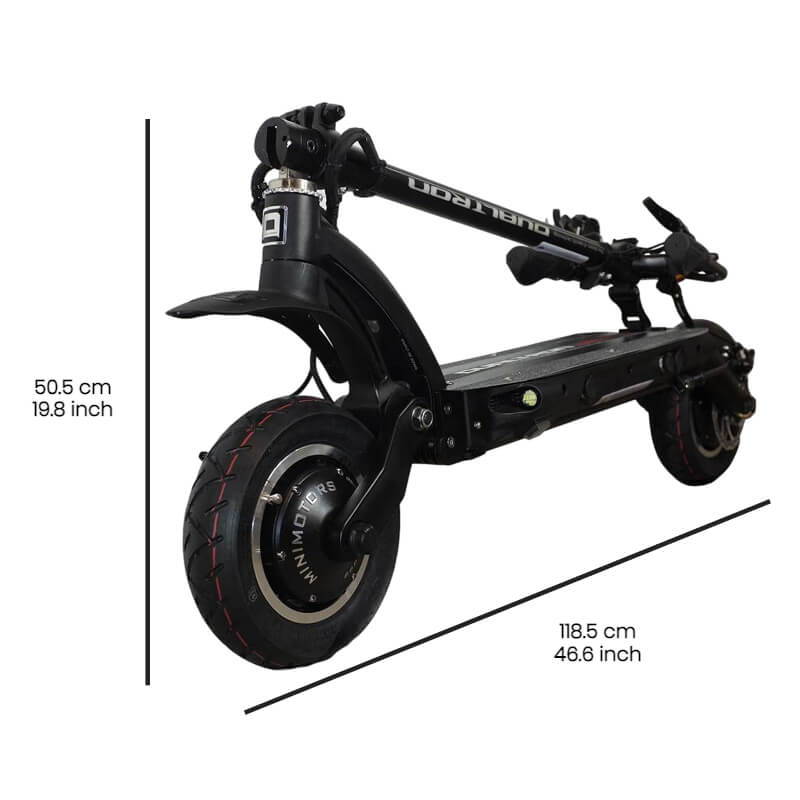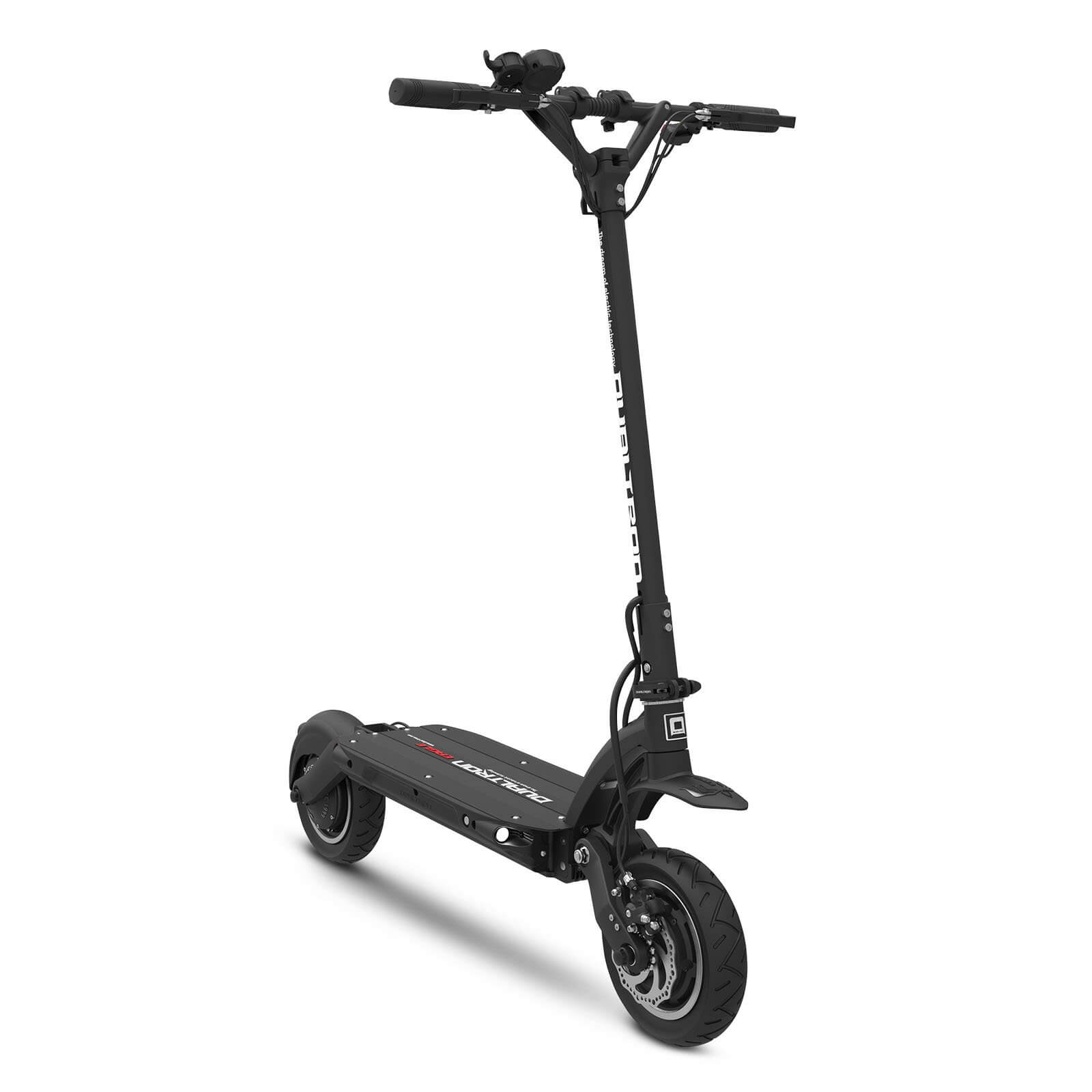 Key specifications (Click To Expand)
Performance specifications, specifically top speed and range, are VORO estimated values based on multiple linear regression and often differ from manufacturer's projected performance. Range, top speed and hill climbing ability will vary depending upon rider size, riding style, and riding environment (terrain, weather conditions, incline, etc).
Range:

Up to 47 miles (~75 km)

Battery:

60

V 22.4AH 1344 WH, LG 3500 Battery

Top speed:

43

mph (~69 km/h)

Motors:

Dual 1800W BLDC

Tires:

10′ Pneumatic (inner tube) Street

Brake type:

Front and Rear Disc Brake

Electronic brake type:

ABS (Anti-Lock Braking System)

Weight:

66 lbs (29.9 kg)

Max Rider Capacity:

265 lbs (120.2 kg)

Display:

EY3 Minimotors LCD Display

Gradability:

1:1 (100%)

Hill climbing ability: 25 degree
Lighting: Dual LED Headlight and Taillight, Brake Light
Charging time: 12 hours with standard charger, 6 hours with 2 standard chargers, 3 hours with the quick charger
Charging ports: 2 charging ports
Folded dimensions (LxWxH): 46.6′ x 9.4′ x 19.8′
Unfolded dimensions (LxWxH): 46.6′ x 24′ x 47.2′
Warranty: 1 year standard warranty. Get up to 4 years of warranty with EXTEND protection insurance plan.
What Is in the package(Click To Expand)
1 x Dualtron Eagle Pro

1 x Standard Charger
TOP CLASS AFTER SALES SUPPORT