Sale!
Electric Blue EMOVE Cruiser 52V 1600W Dual Suspension – Long Range Electric Scooter
199 in stock
FREE SHIPPING !
Satisfaction Guaranteed
No Hassle Refunds
Secure Payments
The 2021 EMOVE Cruiser electric scooter is the ultimate commuting machine, getting 62 miles of long range and up to 33 mph top speed. Suitable for adults up to 352 pounds, the Cruiser is stacked with features: foldable handlebars, hybrid XTECH hydraulic brakes, key start ignition, turn signals, and more. Balancing performance and portability, the Cruiser is an exceptional commuter for everyday driving. Bored of all-black designs? This performance-level electric scooter is available in five colors: black, white, orange, purple and red.
Limited Edition Emove Cruiser
IPX6 water resistance rating
Tubeless tires
Plug-and-play cabling
1 year warranty
Voro offers special pricing and discounts for first responders
First Responder Discount Program
Have questions about buying the EMOVE Cruiser? Chat with our Team
Performance specifications, specifically top speed and range, are VORO estimated values based on multiple linear regression and often differ from manufacturer's projected performance. Range, top speed and hill climbing ability will vary depending upon rider size, riding style, and riding environment (terrain, weather conditions, incline, etc).
Top Speed
33 mph (52.9 km/h)
Hill Climb Angle
20 degrees
Max Load
352 lbs (160 kg)
Item Weight
52 lbs (23 kg)
Controller
25A Square wave
Tire Type
10′ x 2.75′ Tubeless
Brakes
Xtech Hybrid Hydraulic
Suspension
(F) Spring | (R) Air Shock
Dimensions Folded
49" x 10" x 14"
Dimensions Upright
48" x 23" x 46.5"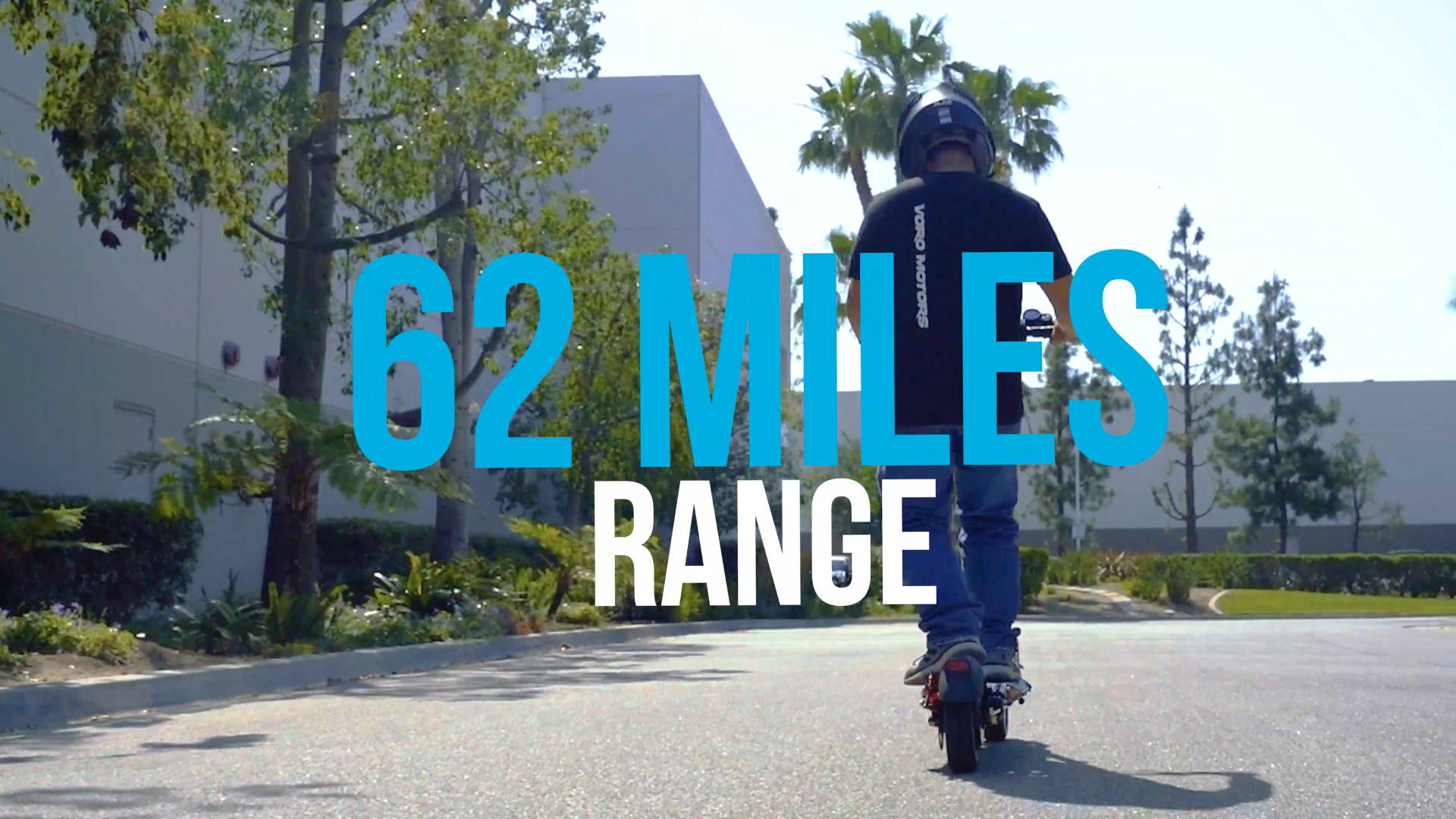 Cruising Long Range, Long Term
With a 52V 30Ah LG battery (18650 cells), the EMOVE Cruiser packs 1560 Wh of capacity for an insane real-world range of up to 62 miles (based on a 150-lb rider and low-speed riding). The Cruiser recharges from 0% in 15 hours, making it an excellent everyday rider for gig workers, commuters and everyone in between.
Paired with front and rear fenders, the 10" tubeless street tires are more puncture-resistant than tubed tires, providing excellent traction on wet and dry roads. The Cruiser offers excellent braking, with dual semi-hydraulic brakes to bring you to a stop in 10.4 ft (from 15 mph). Dual spring suspension cushions against potholes (avoid them!) and rough pavement.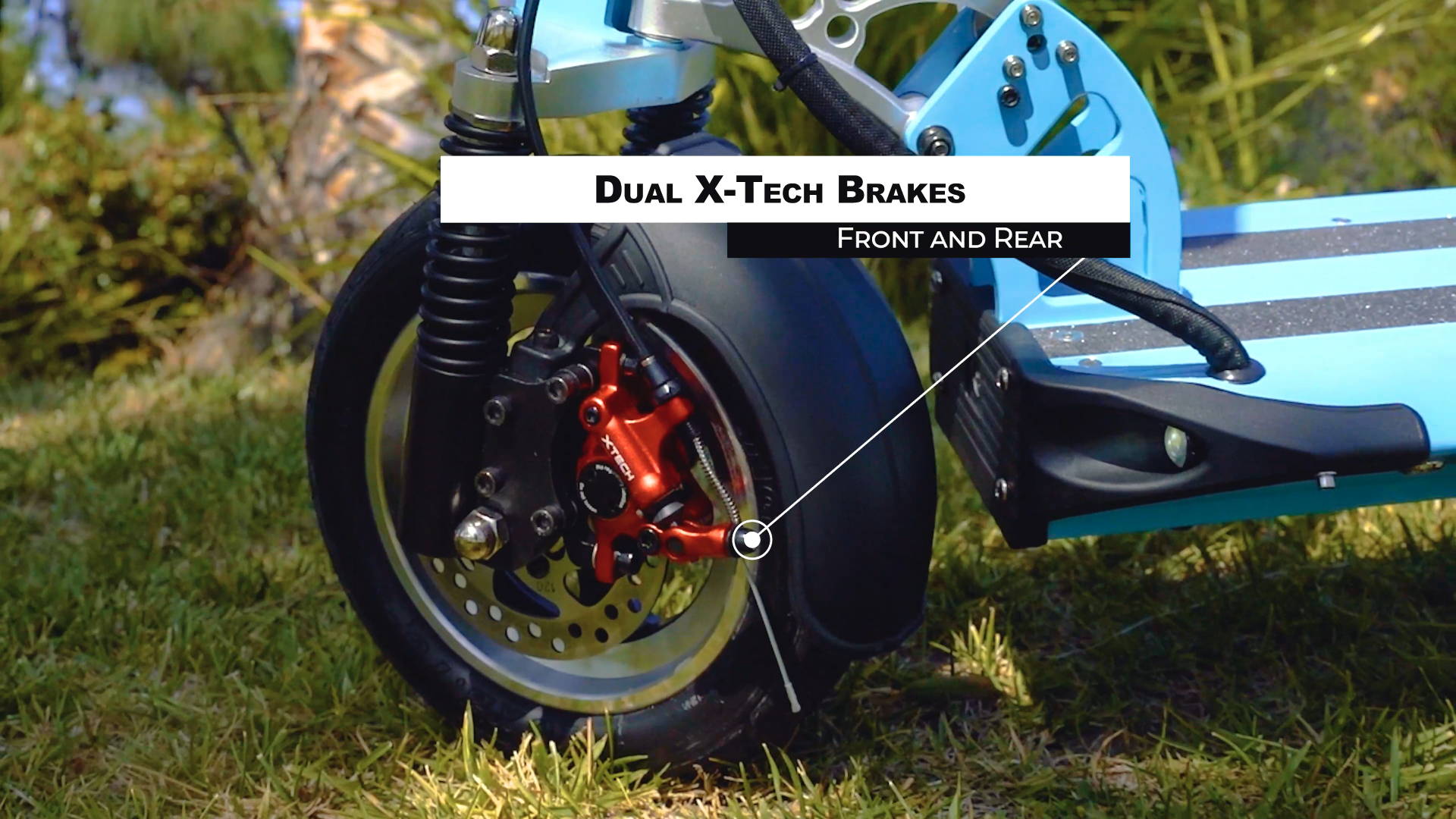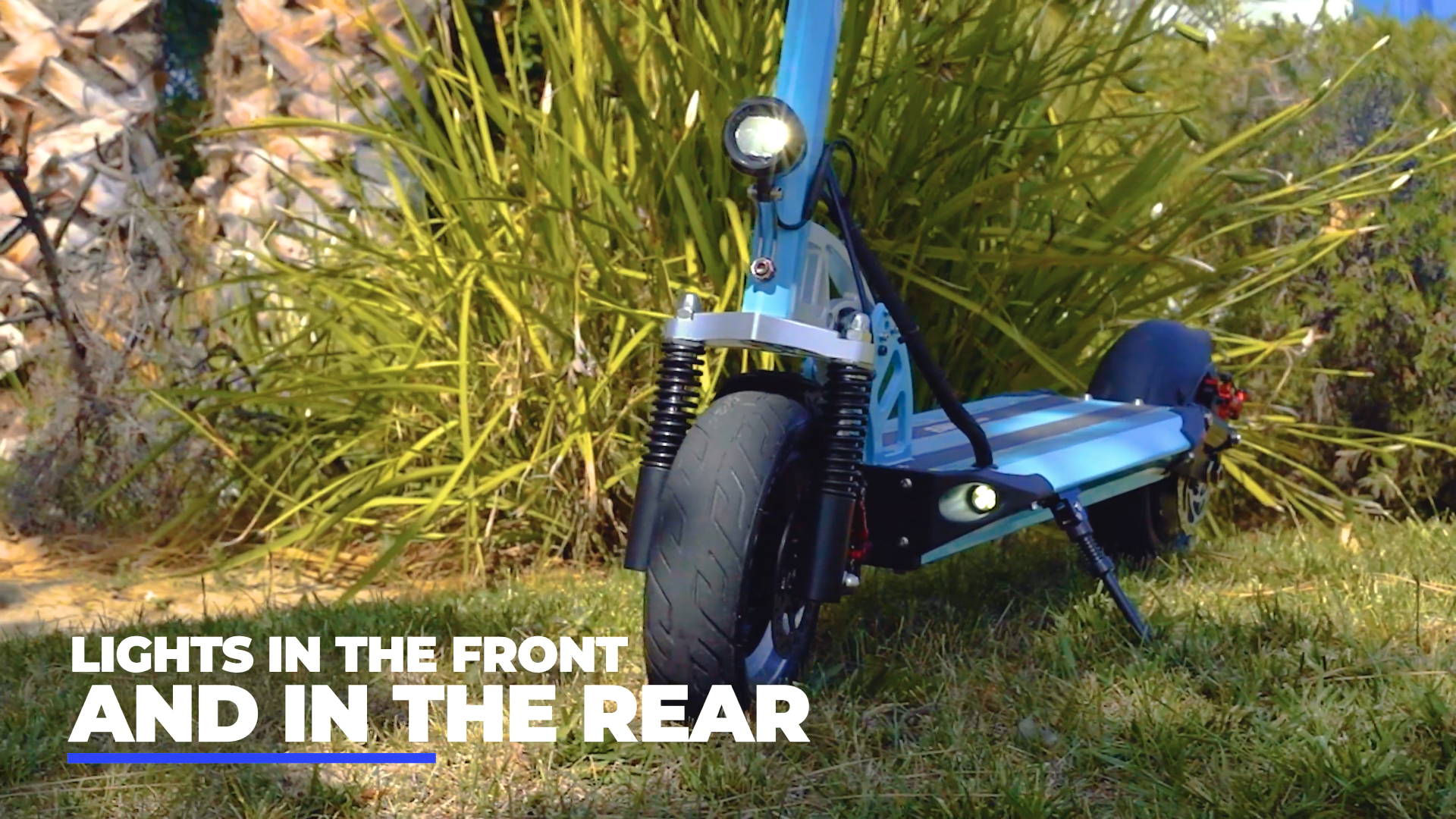 Head's Up, Deck's Lit, Tail's On
Lights are an important safety feature of any electric scooter, and the Cruiser was the first with such a complete lighting package. The headlight and deck lights help illuminate dark roads, and the brake-responding taillight on the fender tells other riders that you're slowing down. The 21" long by 10" wide deck provides plenty of standing room.
The EMOVE Cruiser is rear-wheel drive with a single 1000W VM motor, granting it 1600W peak output for up to 32 mph top speed. This commuter electric scooter is built to be portable, powerful and for putting on the miles. With a max load of 352 lbs, the Cruiser can accommodate heavier riders. However, as a single-motor scooter, it is best suited to riders under 180 lbs.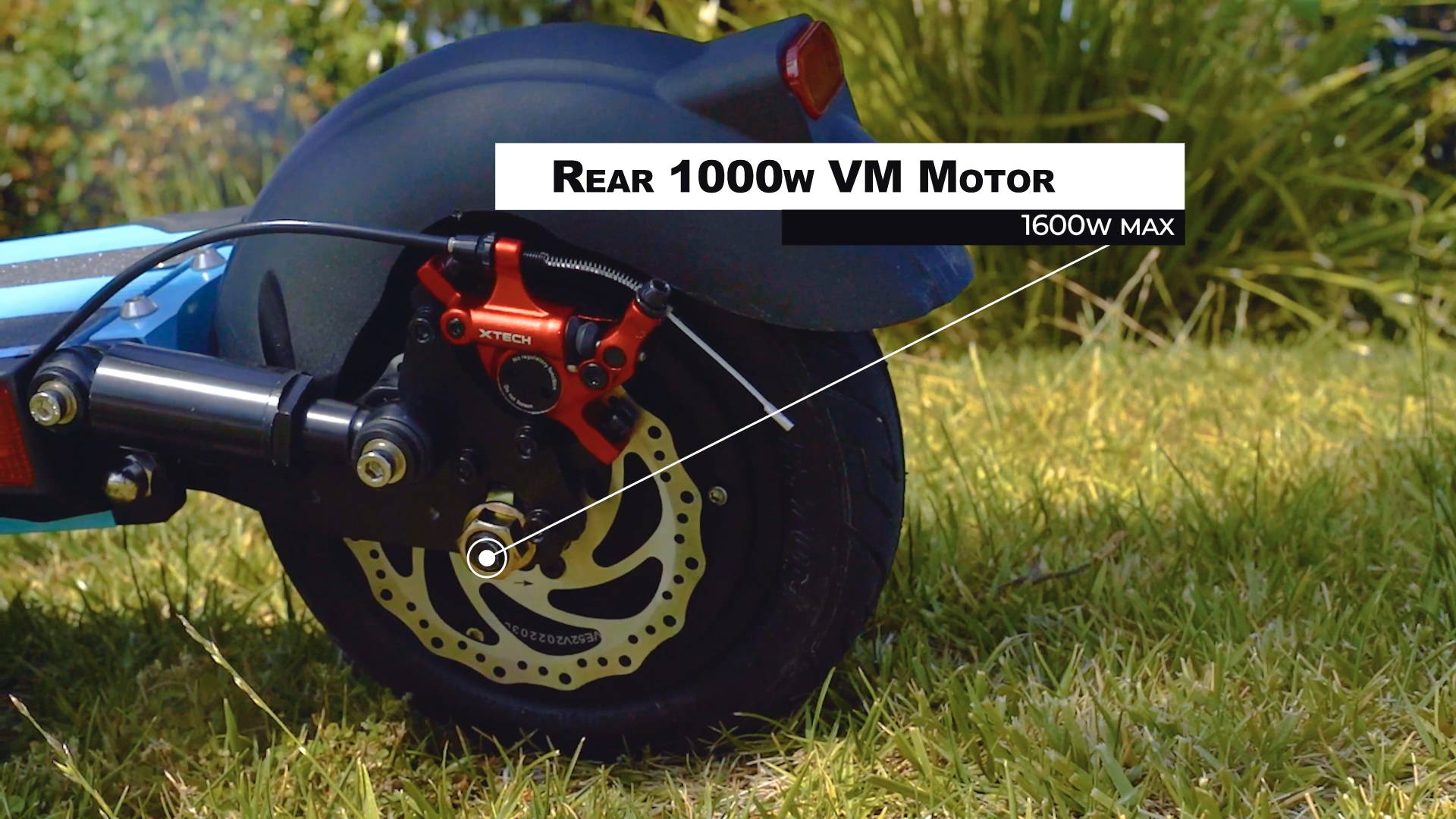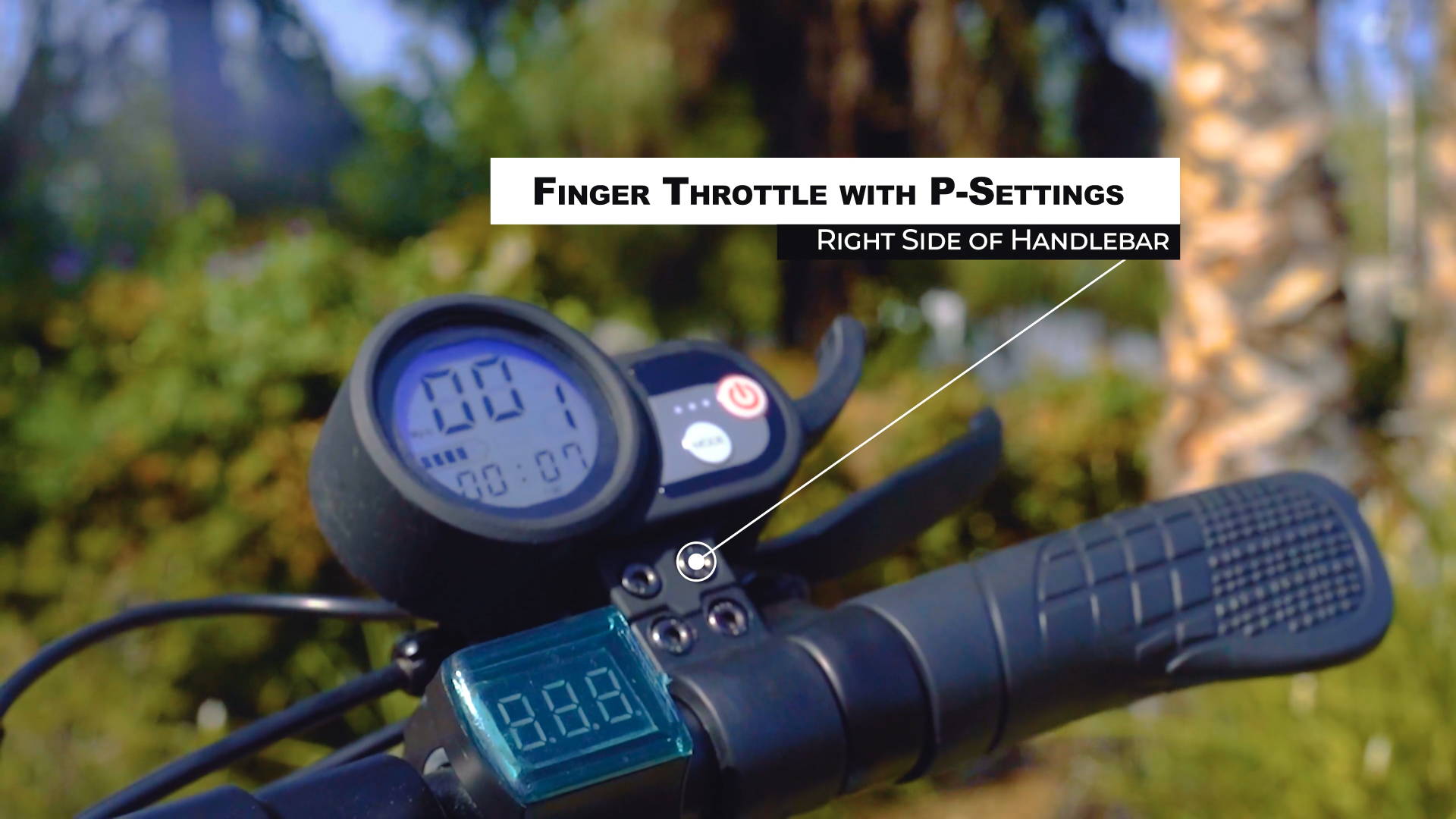 Performance + Preferences Dashboard
Control acceleration, customize performance settings (P-settings), and view the EMOVE Cruiser's stats on the LCD display. Easily toggle between riding modes and enable/disable features, like cruise control and kick-to-start. The standalone voltmeter makes it easier to know how much battery you've got left, and the keystart ignition allows you to secure the scooter on-the-go.
The pull-release folding handlebars allow the Cruiser to be more compact when folded, and the telescoping stem lets you stand or sit while riding (seat sold separately). With a horn built into the headlight, you can issue a friendly warning around pedestrians. Enable the lights, turn signals and horn using the left button console.